To order, email infanttreepress@gmail.com with the items you'd like to buy and your postal address so I can calculate shipping costs
we accept payment via PayPal or bank transfer
thanks very much! For the Infant Tree Blog visit infanttree.blogspot.com :)
to join our mailing list please visit www.rorysalter.online
to listen to all past Infant Tree releases please visit bandcamp
*CURRENTLY IN STOCK AS OF 21/05/2022**SCROLL DOWN FOR DISTRO TITLES*
IT012: Eric Schmid / Duncan Harrison / Mark Groves [Cassette] £8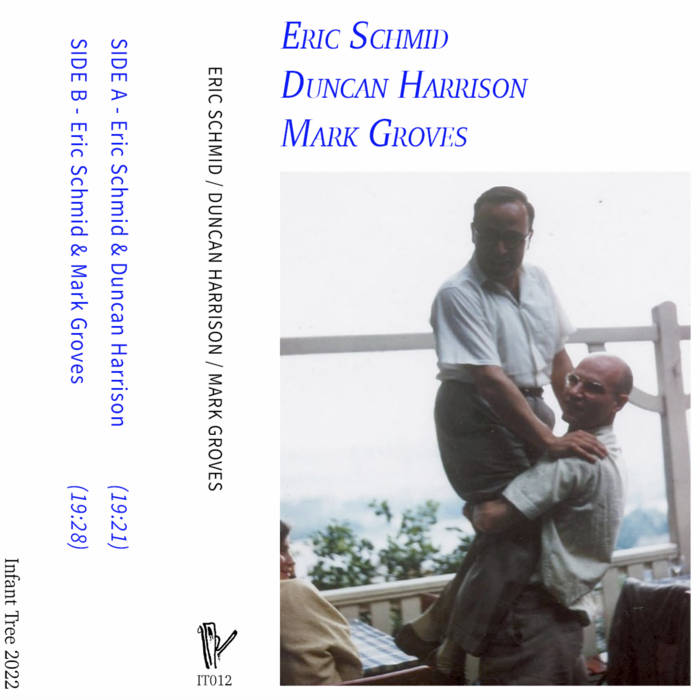 ----------
IT010: Lou Pennington - Contact Tracks [CDr] £6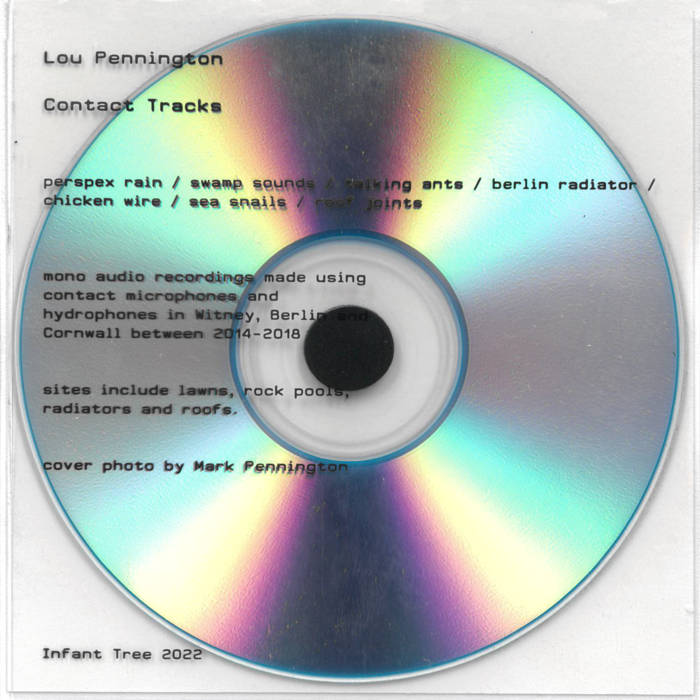 ----------
Malvern Brume - Tenrils [Vinyl LP] Alter £15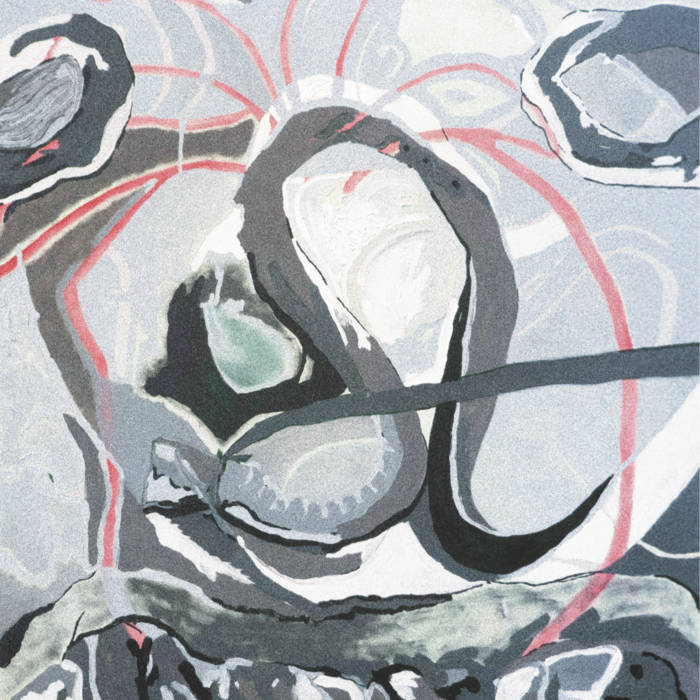 ----------
*GIG TICKETS*
Bridget Hayden / Ecka Mordecai / C.O.P./TL @ Cafe OTO 07/08/2022 TICKETS
*DISTRO**DISTRO**DISTRO**DISTRO*
John Edwards, Steve Noble & Yoni Silver - HEME [CD] Shrike Records £10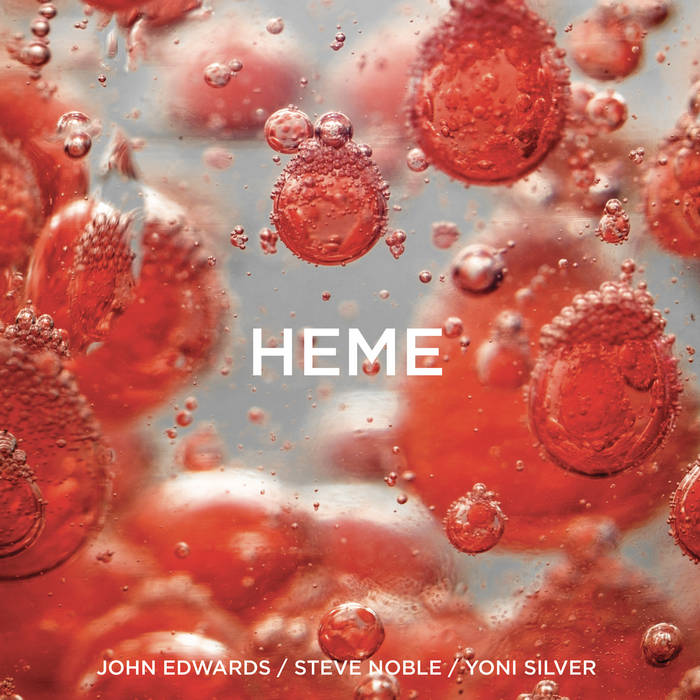 ----------
Otto Willberg - Barbaric Mystical Bored [LP] Why Eye £13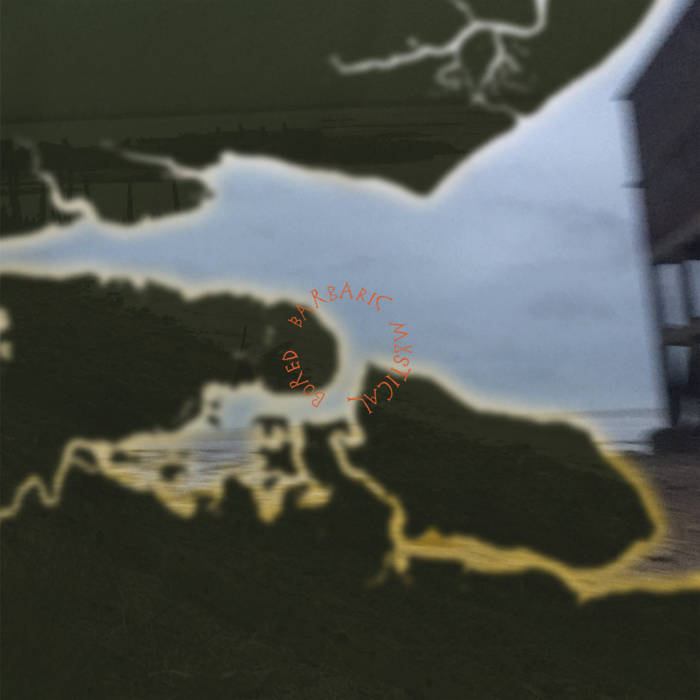 ----------
Yes Indeed - Exorcise [LP] Why Eye £12
----------
Various Artists - Two New Lips [Cassette] Regional Bears £9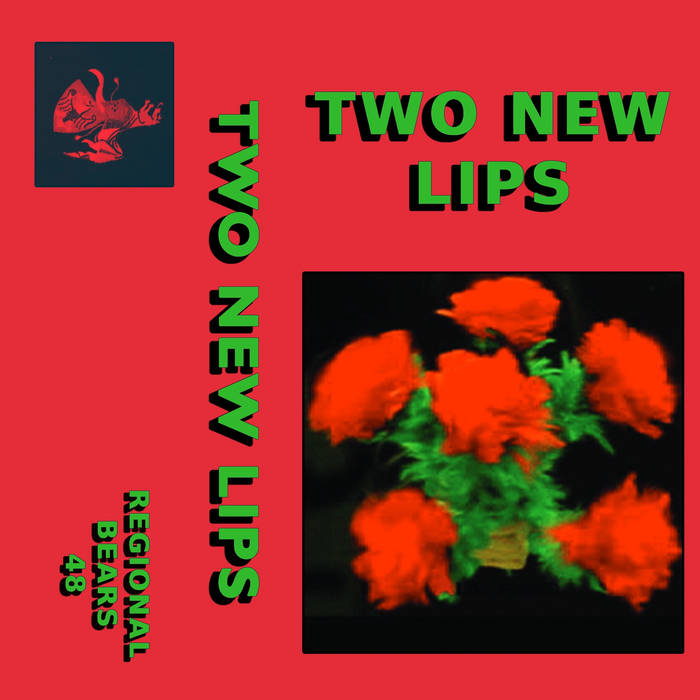 ----------
Various Artists - New Tulips [Cassette] Regional Bears £9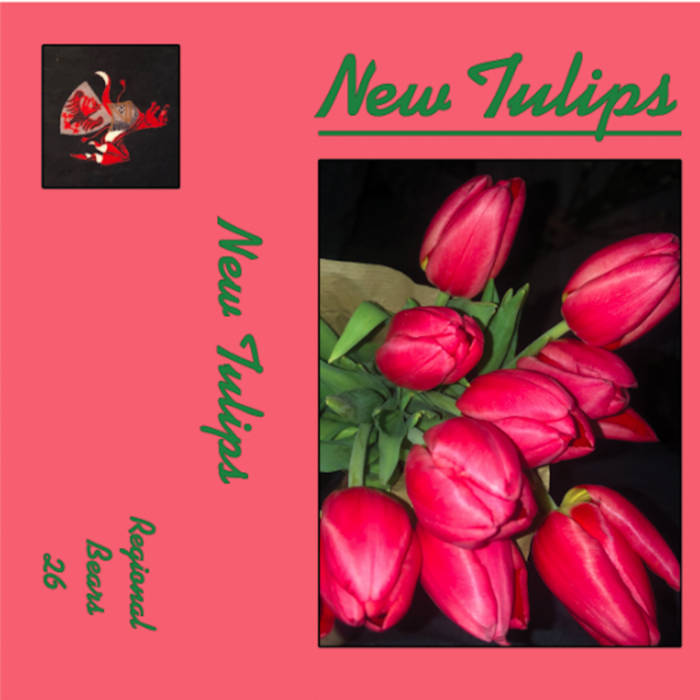 ----------
Staubitz and Waterhouse - Deluxe Romantic Suite Accessible [Cassette] Regional Bears £7
----------
Natural Pleasures - I Know What's Real [CDr] KSX Solutions £10
----------
Fieldnotes Journal - Issue 3 [Book] Fieldnotes £13
Fieldnotes Journal - Issue 2 [Book] Fieldnotes £13
Fieldnotes Journal - Issue 1 [Book] Fieldnotes £13
Ailie Ormston & Tim Fraser - It Changes [LP] Bison £18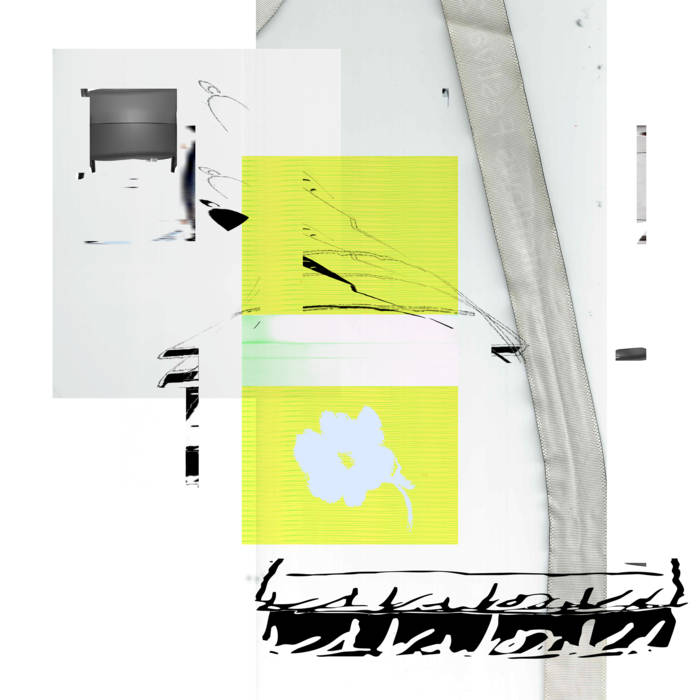 ----------
Pat Thomas & XT (Seymour Wright, Paul Abbott), Will Holder - "Akisakila" / Attitudes of Preparation (Mountains, Oceans, Trees) [Double LP] Edition Gamut £22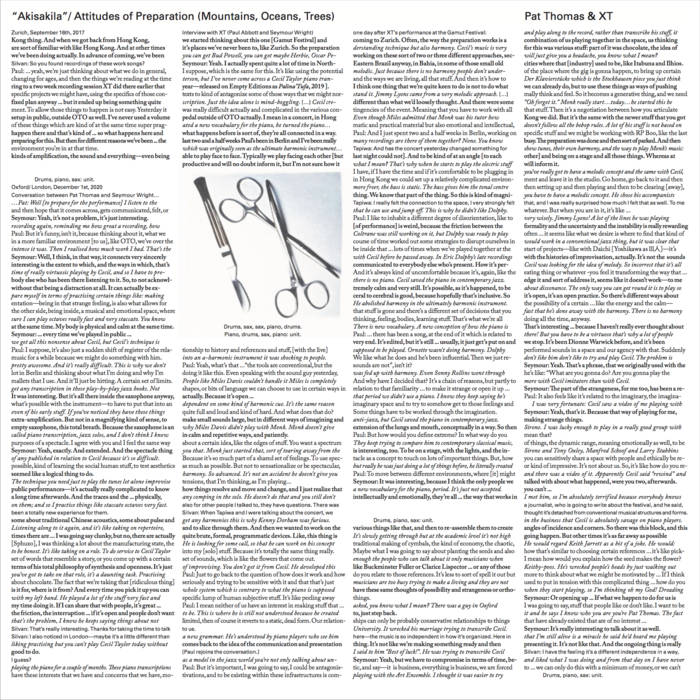 ----------
Gamut Kollektiv, Lotus Eddé Khouri, Eric La Casa, Binta Kopp, Davide Rossetto - 7 Lines [CD] Edition Gamut £10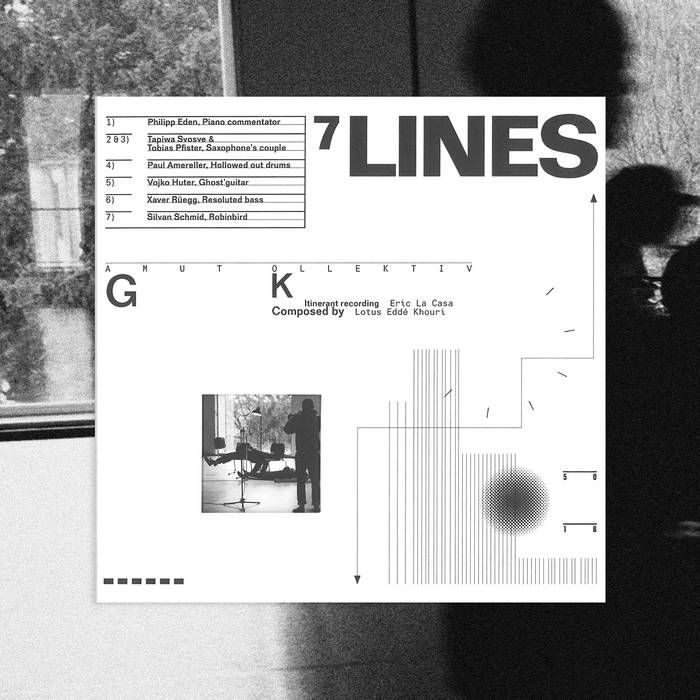 ----------
Laurie Tompkins - Sharp Love Slow Faint [CD] Hyperdelia £12
----------
A Happy Return - Drashel [LP] Spillage Fete £20
----------
Philip Corner - AHK FOR KWOK: Crazy Music [CD + Book] whereisthezeitgeist? £16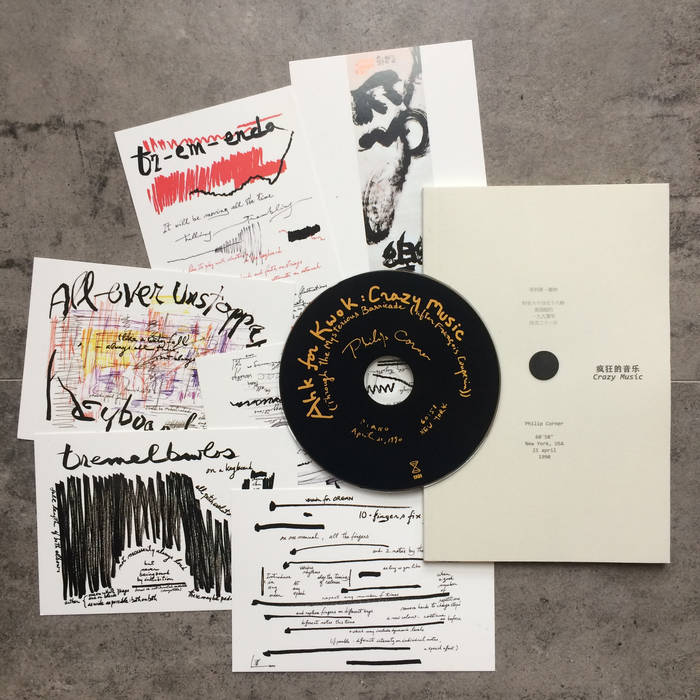 ----------
Li Song & Maeda Yasuyuki - Two Laptops [Cassette] Karma Detonation £6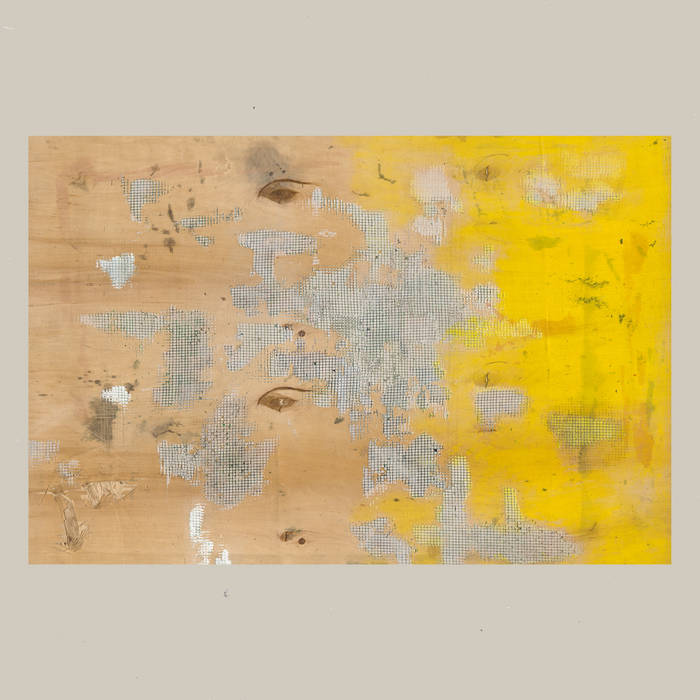 ----------
Michael Speers - Ground Drum [CD] Anòmia £10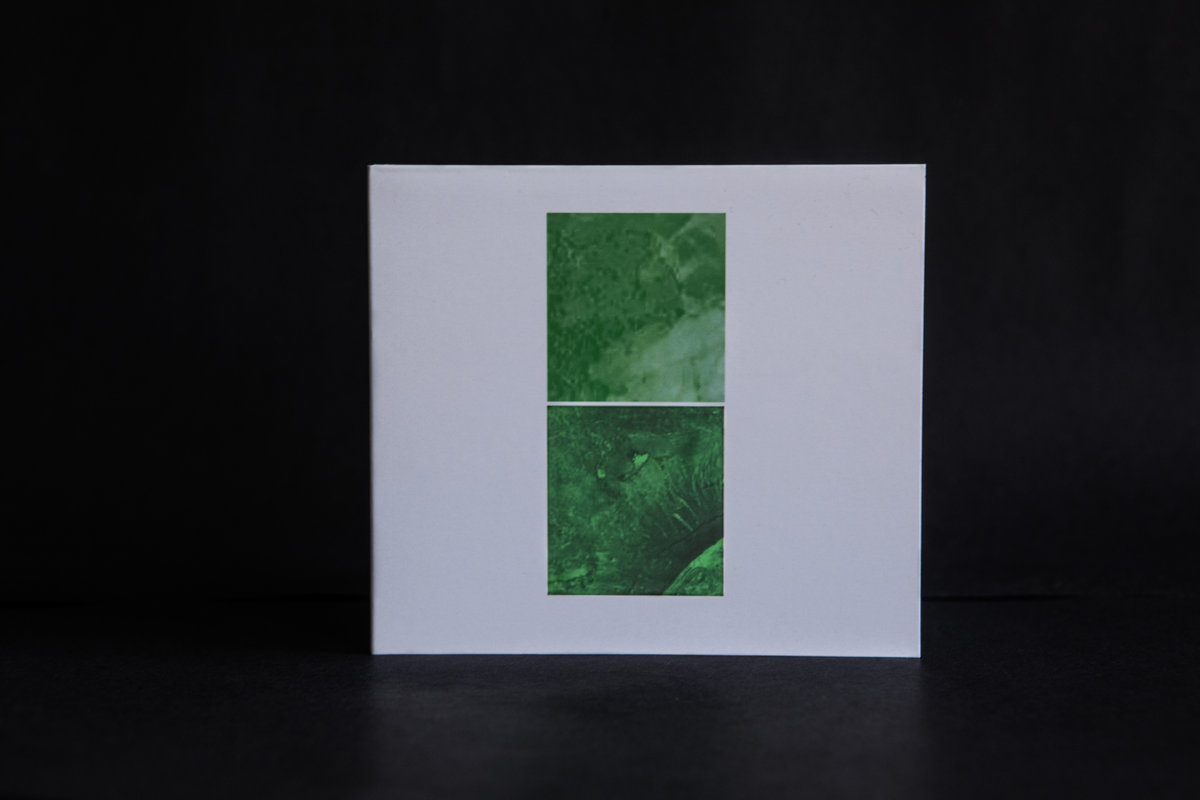 ----------
Akti Zine Vol.1 [Zine] Akti £5
(Picture stolen from https://discreetmusic.myshopify.com/collections/books-magazines/products/akti-zine-1)
----------
Louie Rice & Luciano Maggiore - Skirting [CD] After Action Review £9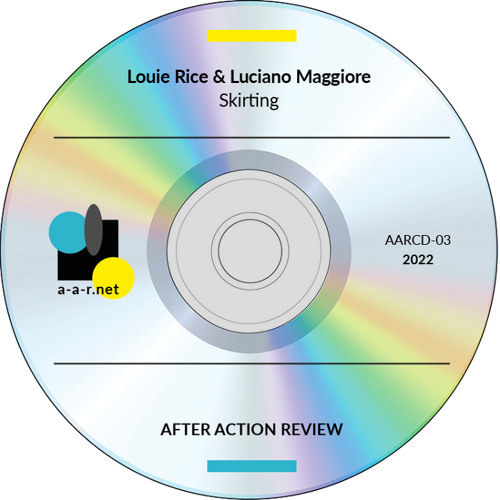 ----------
Sybella Perry - Rustic Airs [LP & Book] Hideous Replica £12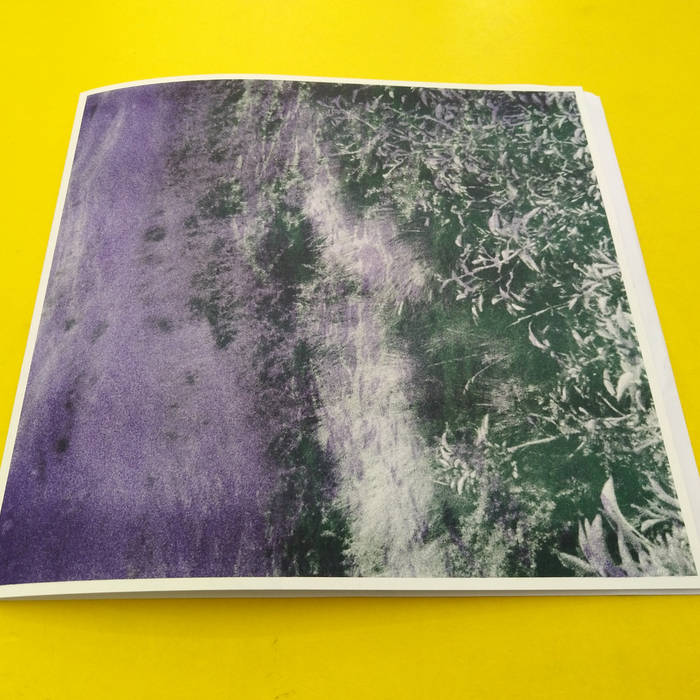 ----------
Phil Julian & John Macedo - Bind [CD] Hideous Replica £8
----------
Birgit Ulher & Gregory Büttner - Araripepipra [CD] Hideous Replica £8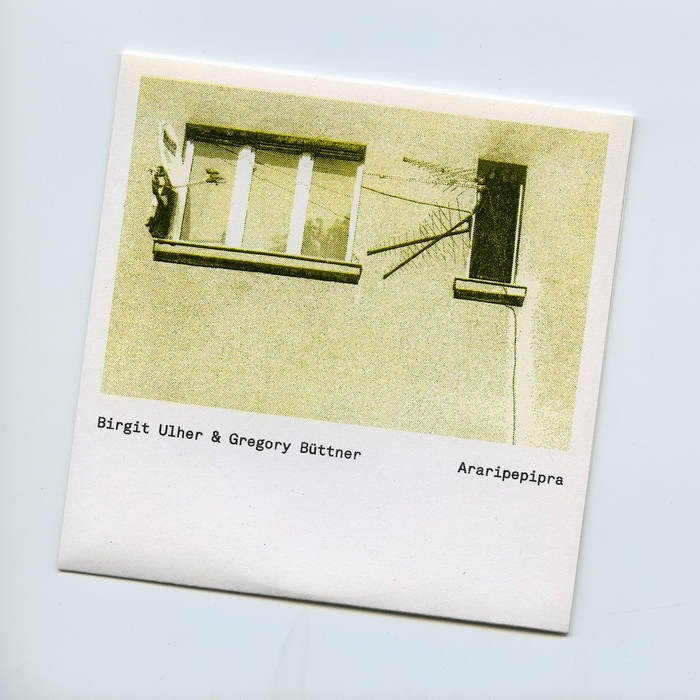 ----------
Louie Rice - Continuous Demonstrations [CD] Hideous Replica £8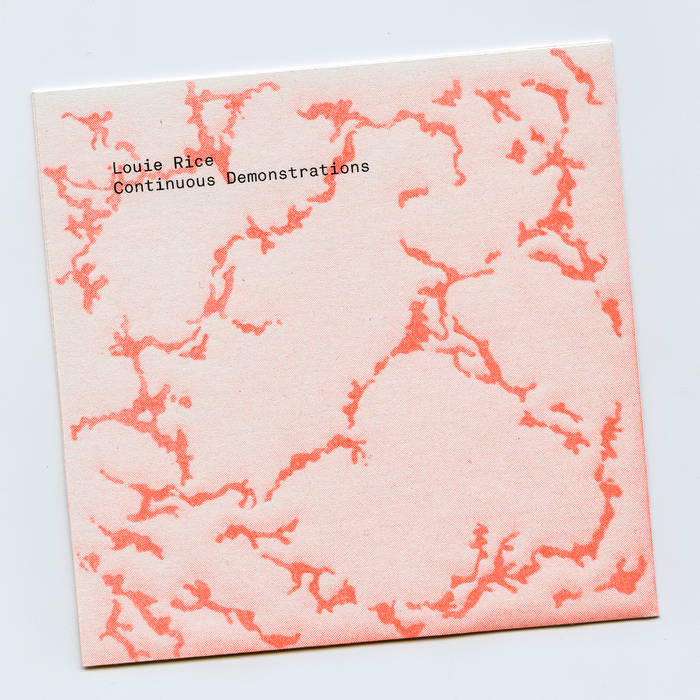 ----------
Luciano Maggiore & Louie Rice - NO PA ON 3 [Cassette] £5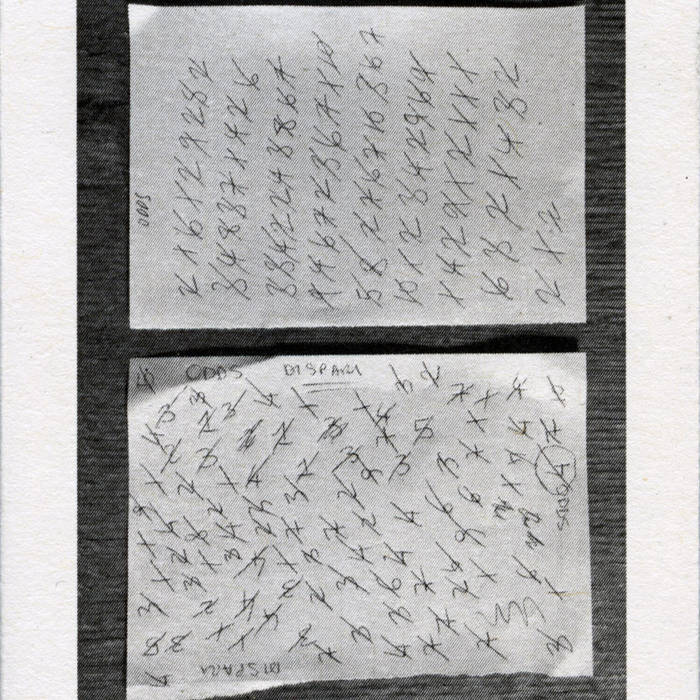 ----------
Luciano Maggiore & Louie Rice - NO PA ON 2 [Cassette] £5
----------
Mordecoli - The Addiction [Cassette] £9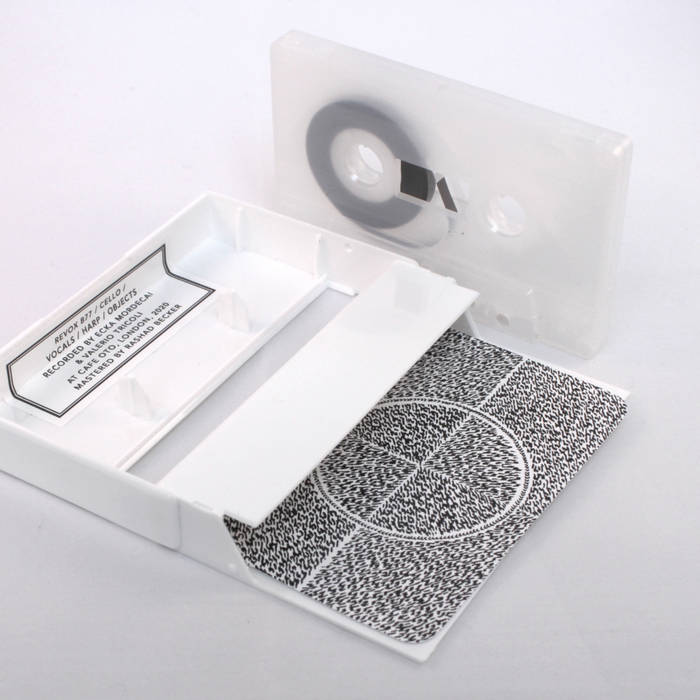 ----------
Michael Speers - Green Spot Nectar of the Gods [mini CD] Self Released £7
----------
Sydney Spann - Oceanic/E.L.M. [CD] Reading Group £10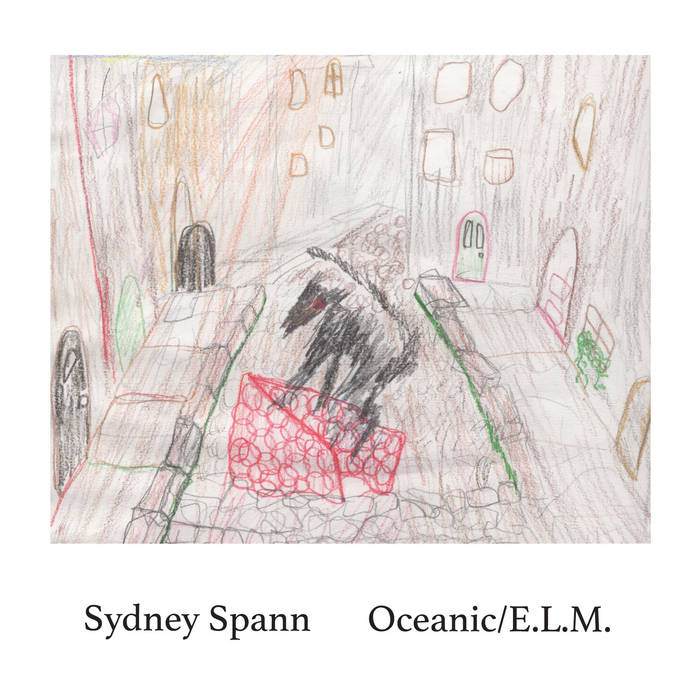 ----------
Luke Martin and Morgan Evans-Weiler - Decadence [CD] Reading Group £10
----------
Marcin Barski - Wanda's Dream [12" Vinyl] Reading Group £16
----------
xcrswx - Call Time/Hard Out [7" Vinyl] Feedback Moves £10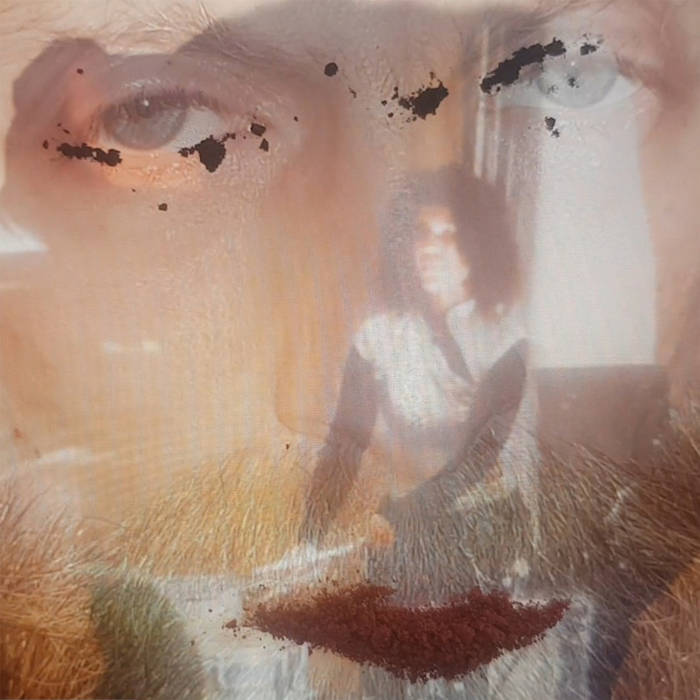 ----------
Park Jiha & Roy Claire Potter – To Call Out Into The Night [CD] OTOROKU £10
----------
Havadine Stone - Old Young [Cassette] Regional Bears £7
----------
Sean McCann - "Reading Pacifics" [Cassette] Regional Bears £7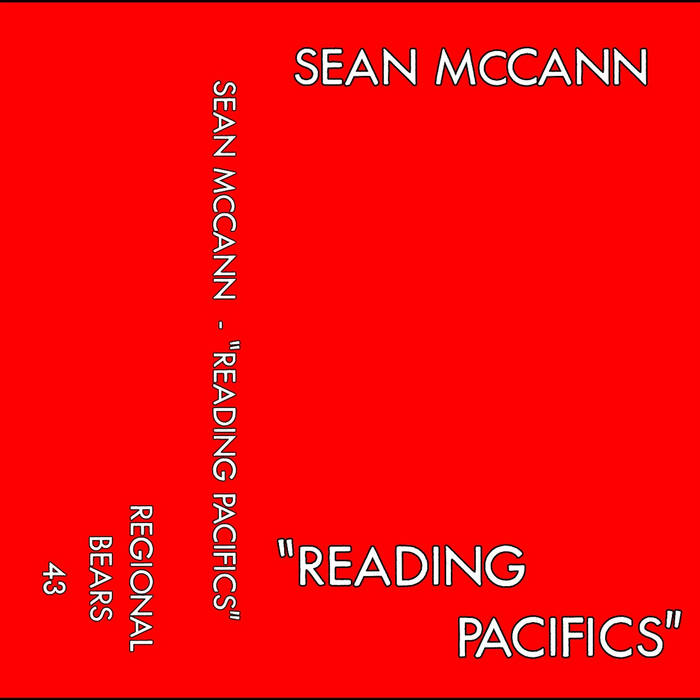 ----------
agnes pe - ARDII LATX [Vinyl LP] Self Released £16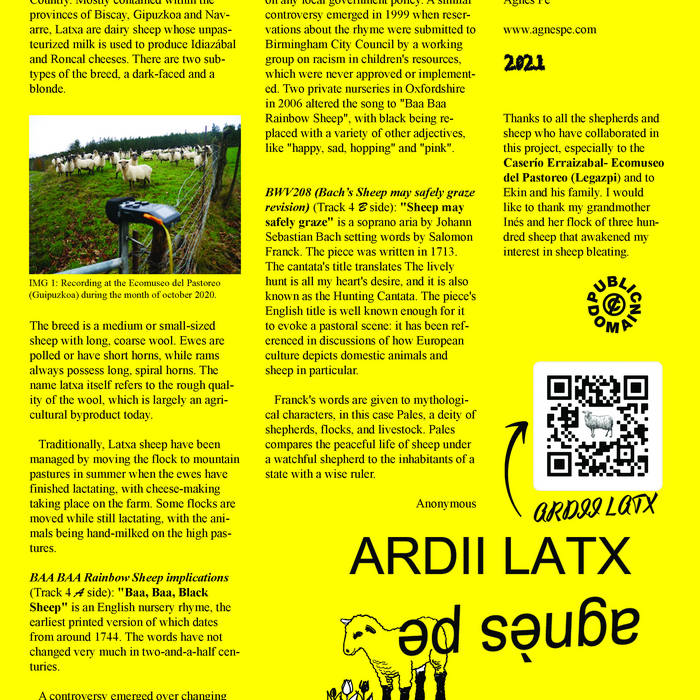 'ARDII LATX is an album made from sound samples of latx sheep bleats.'
----------
BLACK TOP PRESENTS: HAMID DRAKE / ELAINE MITCHENER / WILLIAM PARKER / ORPHY ROBINSON / PAT THOMAS – SOME GOOD NEWS [Double CD] OTOROKU £14
'Double CD documenting the magic meeting of one of the all-time great rhythm sections in jazz: percussionist Hamid Drake and bassist William Parker, with London's brilliant Black Top (Orphy Robinson and Pat Thomas) and Elaine Mitchener.
----------
Julien Heraud - Hidden Parasites [CD] Ferns Recordings £8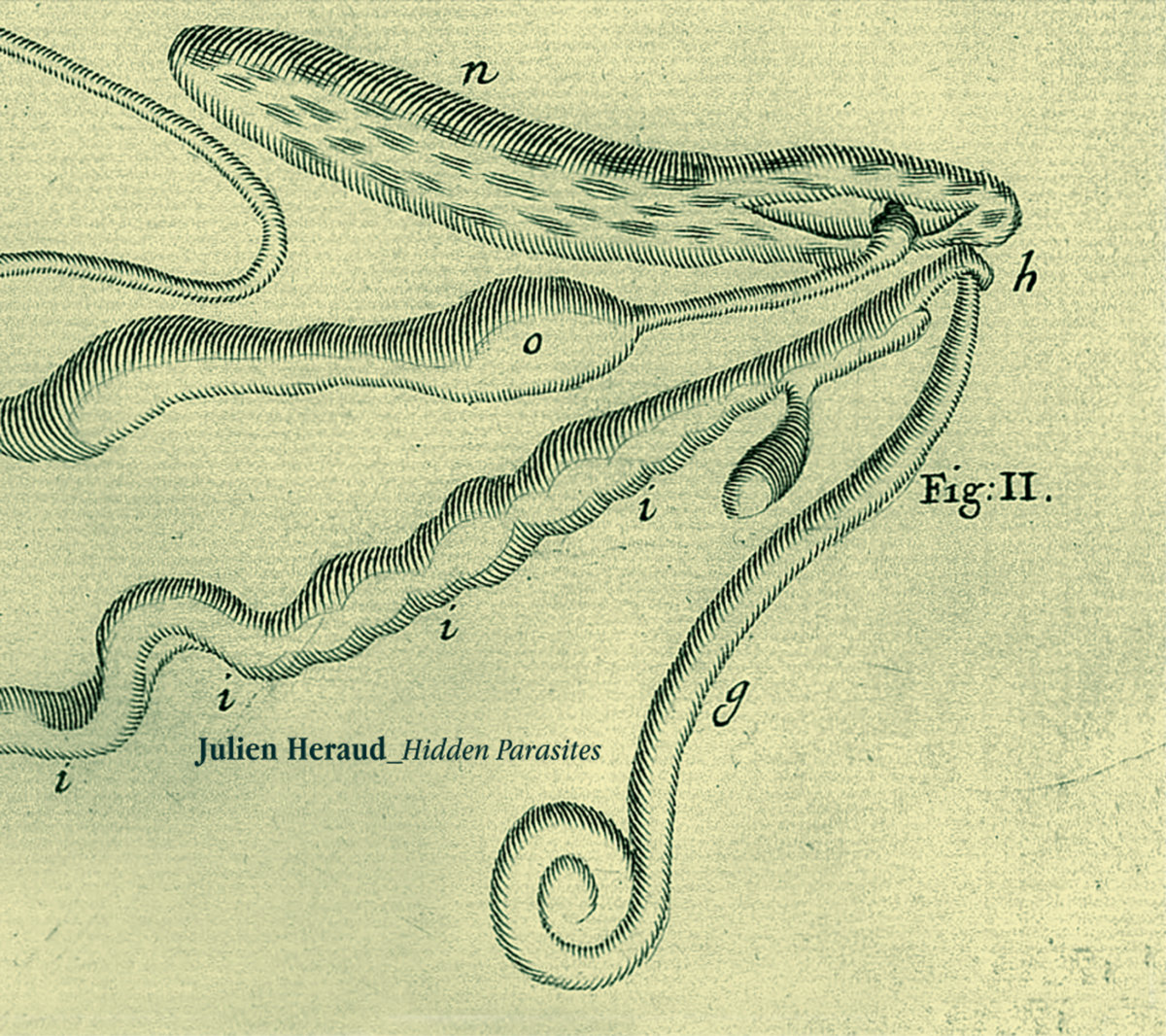 ----------
Jack Patterson - Milk Thistle [CD] Ferns Recordings £8
'During the period I worked the most on these, summer 2018, I was reading the Daoist Zhuangzi and some Stoics. That material is likely why this CD has to do with detachment and inaction, as well as unspecifiable emotions. The synthetic/concrete sound relationship seems post facto to engage with the above. Inside and outside interpenetrate and relate in tension – openness, suffering, trouvailles and surprises of sound and feeling. The composition involved many layers of mixes, seemingly to do with the fact I'd been looking at a ton of digital imaging of manuscript palimpsests. (Jack Patterson)'
----------
Sewer Election - Psychic Panorama [CD] Discreet Music £9
----------
Maria Valentina Chirico - Initiale / Quanno Nascette Ninno [7" Vinyl] Invisibilia Editions £8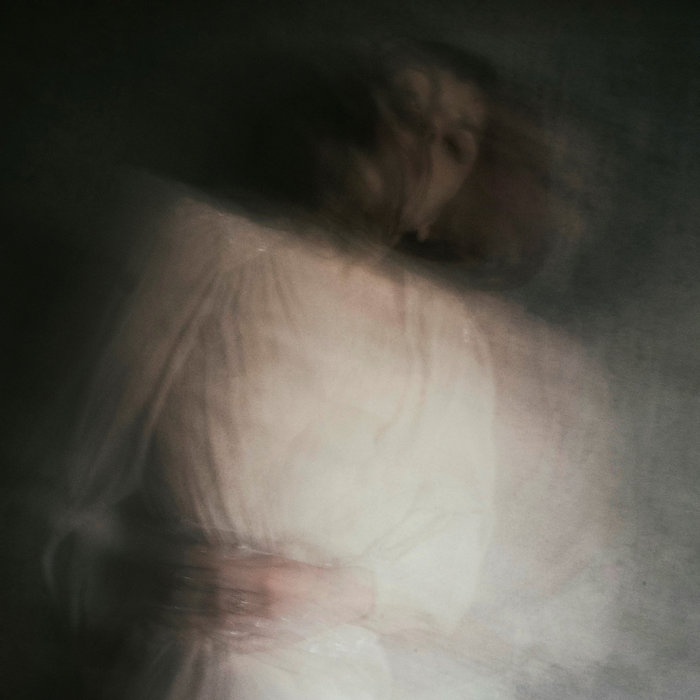 "The music of Initiale is based on the verses of poet Rainer Maria Rilke and inspired by the melody of a carillon I owned as a child. This melody created a connection with the invisible and accompanied me into the world of dreams."
----------
Luciano Maggiore - drenched thatched roof [CD] edizioni luma £10

Matt 6-page Digipack with drawings by Luciano Maggiore on the inside panels. 150 copies limited edition. It contains one long track.
----------
Memotone - The Power of The Witch [Cassette] Industrial Coast £10
----------
Wet Mirror - Cartoon Power Electronics [CD] BAD TAPES £5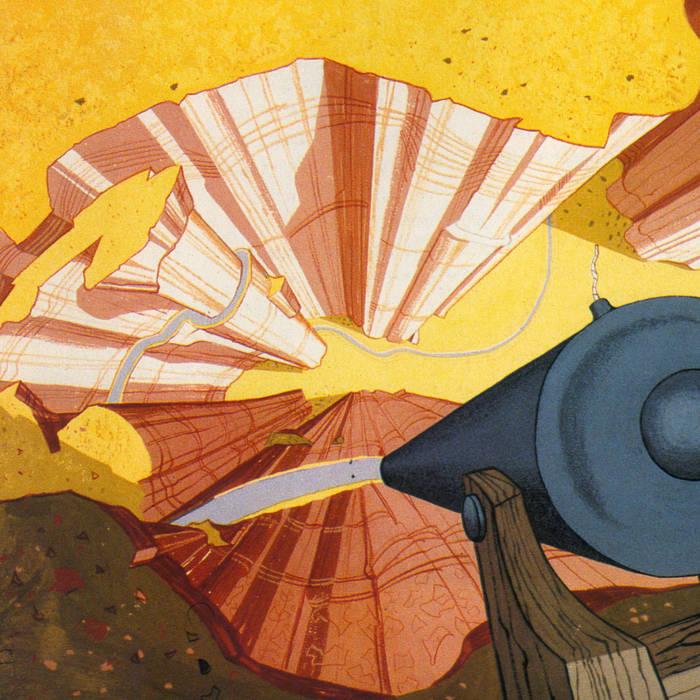 'Cartoon Power Electronics' is the followup to Wet Mirror's self-titled debut released early in 2021. Very much a stuck-indoors project wav files are zipped/collaged/cut/rearranged until mangled beyond a singular do-er.
----------
Territorial Gobbing / Malvern Brume - Elegy for Boundaires [CD] £5
split CDr release made for Boundaries Festival 2021
sounds made using 2 items we posted each other, then processed with samplers & computer
----------
Gunther Valentine - Music for the Anthropocene [Cassette] No Rent Records £4
----------
Scant - At Fault [Cassette] No Rent Records £4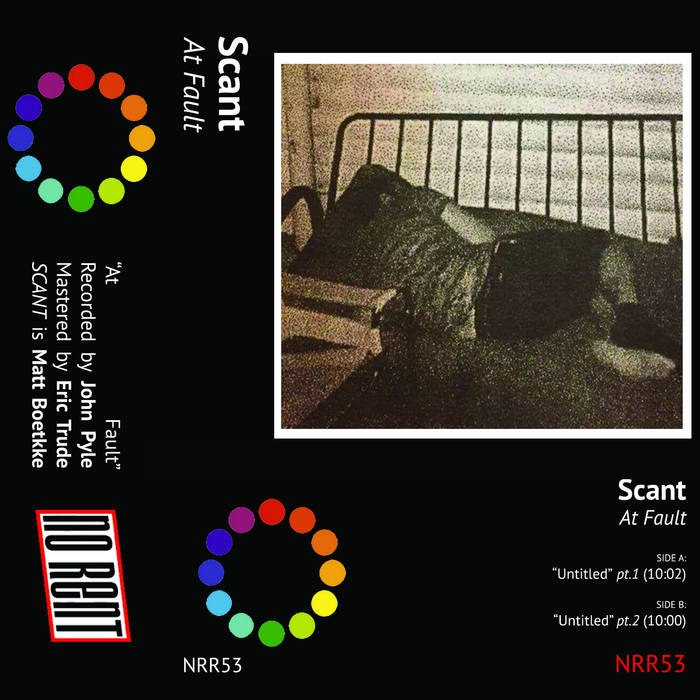 ----------
Zaïmph - Transverse Presence [Cassette] No Rent Records £4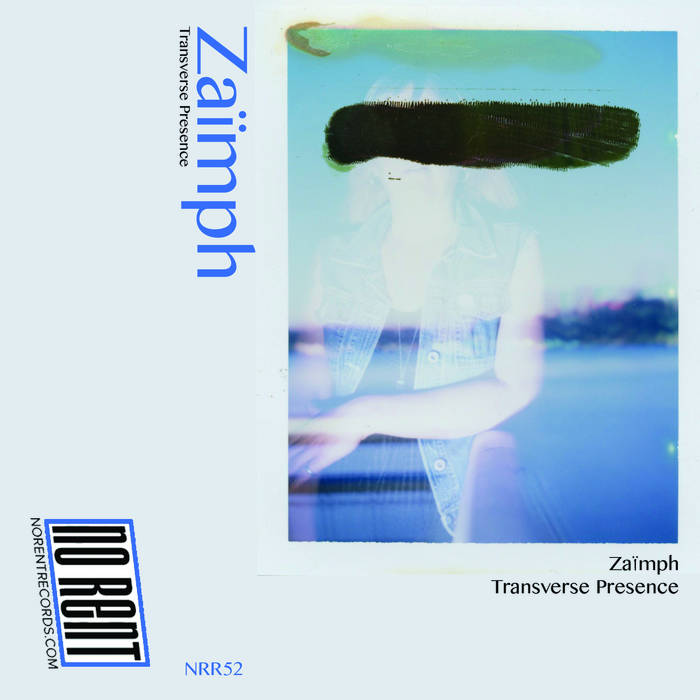 ----------
*OUT OF STOCK**OUT OF STOCK**OUT OF STOCK**OUT OF STOCK**OUT OF STOCK**OUT OF STOCK**OUT OF STOCK*
*SOLD OUT* Small Cruel Party - Cervorum Simulacra [CD] Ferns Recordings £9
----------
*SOLD OUT* Adam Bohman - East Grinstead Trip - 19/7/21 Including Dromand and Lingfield + Readings From Two Text Pieces [Cassette] Regional Bears £7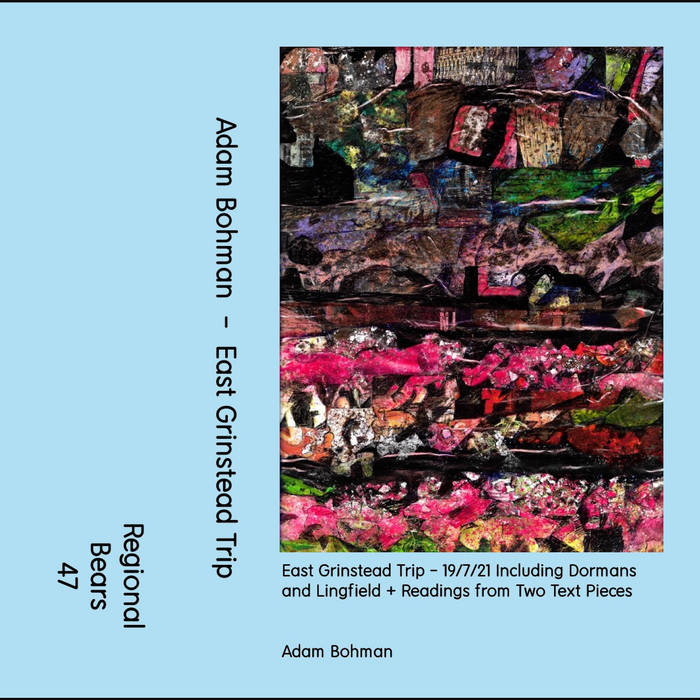 ----------
*SOLD OUT* IT013: Burhlap - Heyl Towans [Cassette] £7
----------
*SOLD OUT* Malvern Brume - The Whorls [Cassette] Kashual Plastik £9
----------
*SOLD OUT* IT011: Li Song - Two Snare Drums [Double mini CD] £9
----------
*SOLD OUT* OKKYUNG LEE / JÉRÔME NOETINGER / NADIA RATSIMANDRESY – TWO DUOS [Vinyl LP] OTOROKU £18
'"Two Duos" is pressed from cellist Okkyung Lee's most recent OTO Residency; the first side a duo with Jérôme Noetinger on Revox B77 and the second with Nadia Ratsimandresy on ondes Martenot.'
----------
*SOLD OUT* Lau Nau - Puutarhassa [CD] Akti £9
----------
*SOLD OUT* IT007: Malvern Brume - Harsh Miniatures [CD] £8
----------
*SOLD OUT* Carman Moore - Personal Problems [12" Vinyl] Reading Group £16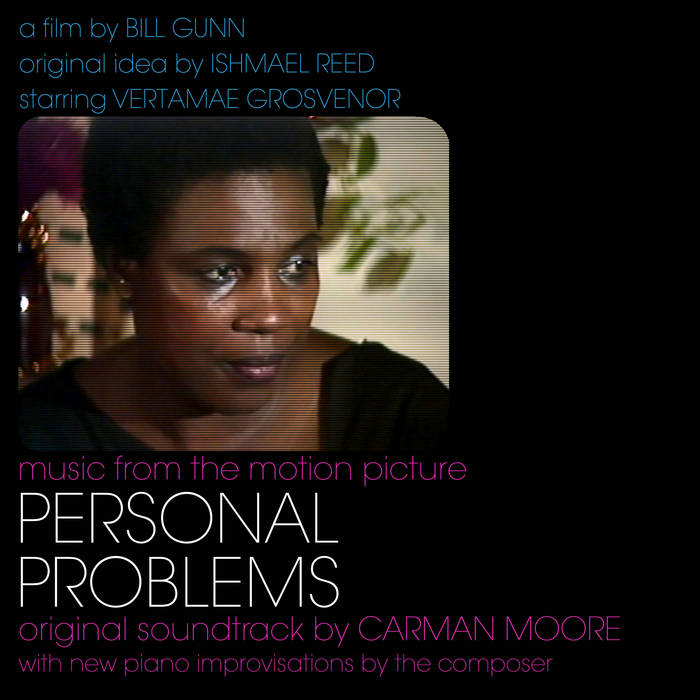 ----------
*SOLD OUT* Maria Valentina Chirico - Live at Castrignano de' Greci [CD] Invisibilia Editions £6
'A semi-unofficial live recording of the concert in the baronial castle of Castrignano de' Greci (Italy) on November 1st 2021 ( "Ogni altro Suono" ). Maria Valentina Chirico was alone on stage only with harmonium, voice, tapes and electronics, for an intimate and enchanting concert lasting almost half an hour.'
----------
*SOLD OUT* O.G.Jigg - The Land Dictates the Lay of the Stones (Ltd. edition pre sale of 3 with handmade artwork) [LP] Earth Memory Recordings £13
----------
*SOLD OUT* Schisms - Break Apart the Idea of Separation [Vinyl LP] Bergpolder £15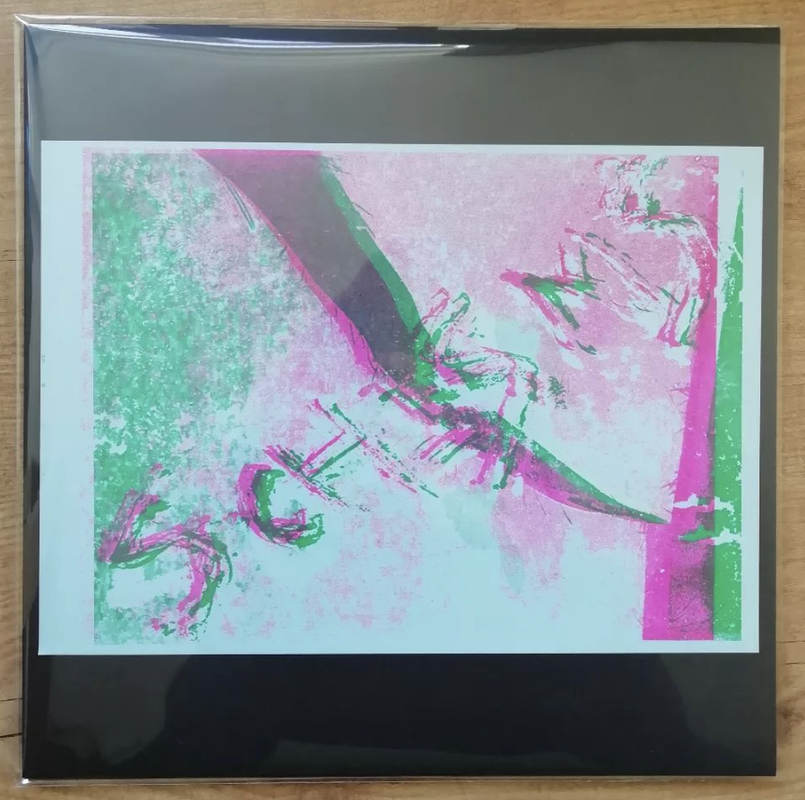 'debut full length of Schisms; an enigmatic UK trio with Richard Chamberlain, Bridget Hayden and Sam McLoughlin behind the wheels of cool- and/or madness. The record is a trip full of lo fi psychedelic rock tunes, which could also easily be pop music in the year 2300 (or so). It reminds me of Monoshock and les Rallizes Denudes, but hearing is believing with this jewel'
----------
*SOLD OUT* IT004: Various Artists - I Don't Want To Be Dug Up From The Wet Earth Anymore [CD] £4 *Xerox Printed Cover In Plastic Wallet*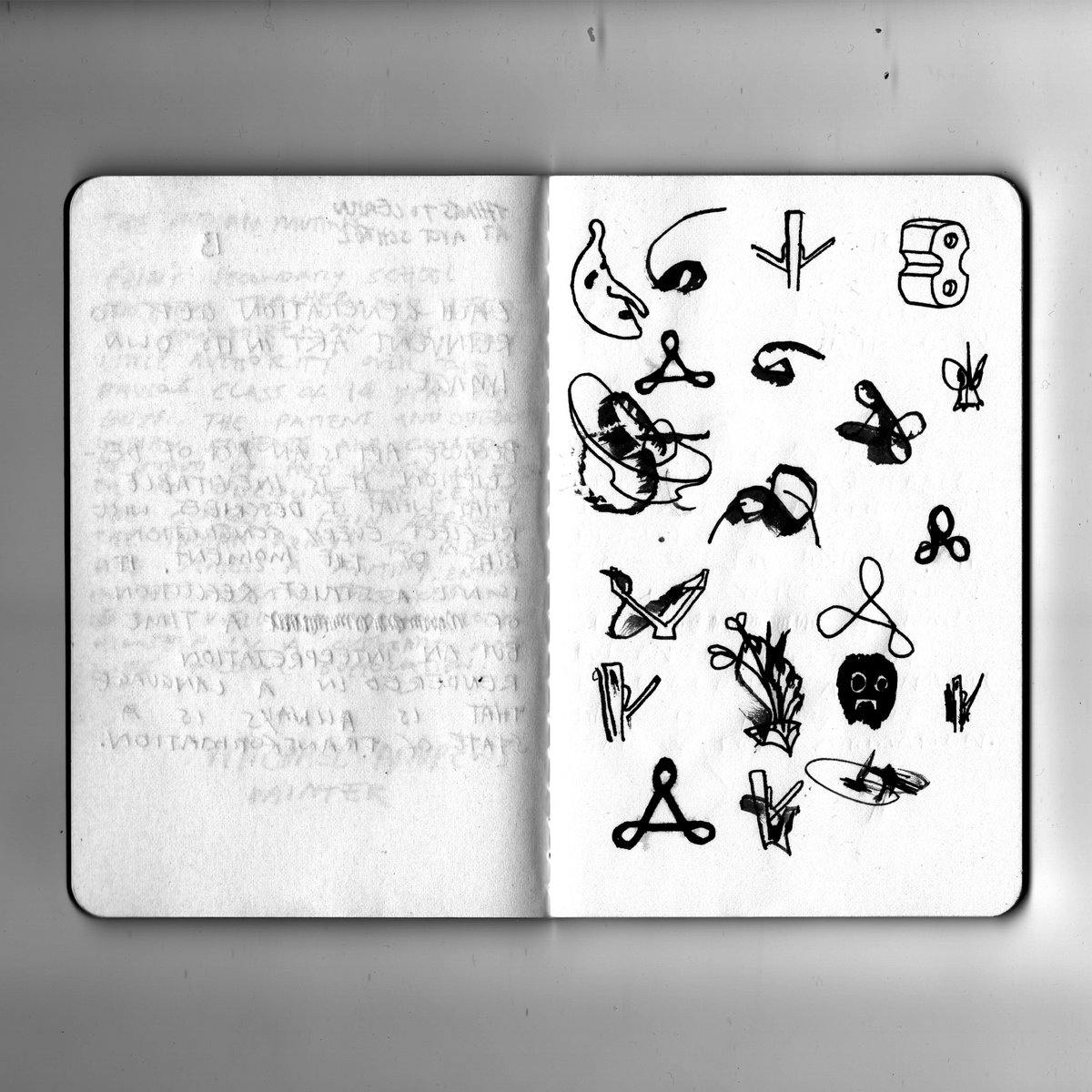 ----------
*SOLD OUT* IT002: Territorial Gobbing - Bit My Tongue Clean Off [CASSETTE] £5 *ONE COPY LEFT*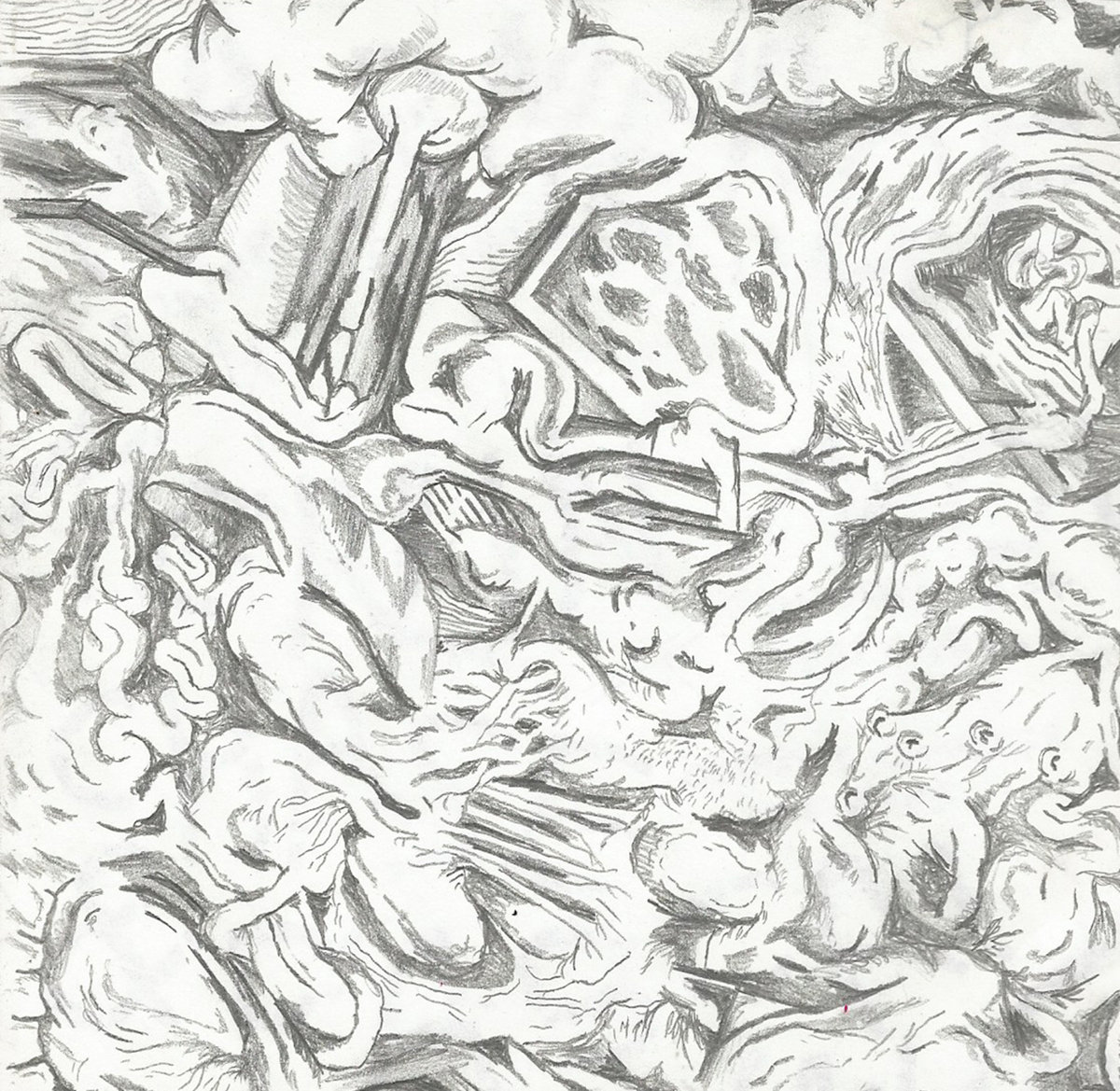 ----------
*SOLD OUT* Fred Moten / Brandon López / Gerald Cleaver - Moten/López/Cleaver [12" Vinyl] Reading Group £16
----------
*SOLD OUT* The Sprigs - Before I Glare Up At The Sun Through The Top Soil [Cassette Reissue] £9
----------
*SOLD OUT* Sean McCann - The River Witch [Cassette] Staighre £10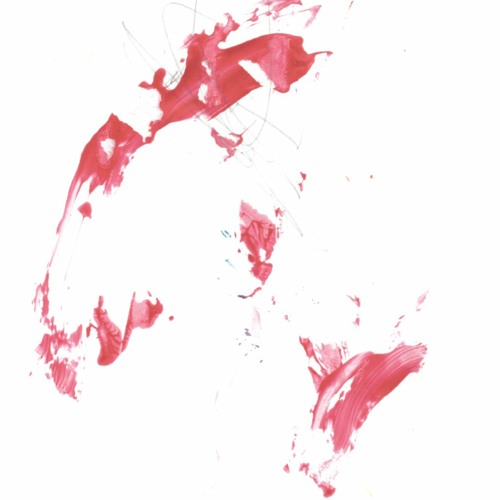 ----------
*SOLD OUT* Matthew Sullivan - Gaba [Cassette] Staighre £10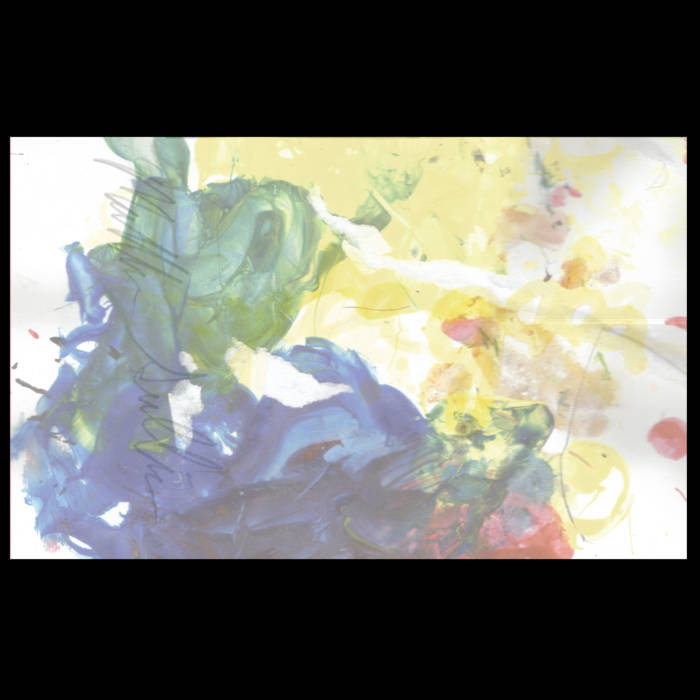 ----------
*SOLD OUT* Dan Gilmore - Dutched At Swan Cleaners [Cassette] Regional Bears £7
----------
*SOLD OUT* Eric Schmid & Lauren Bruns - Coady [Cassette] Research Labatories £5
----------
*SOLD OUT* Barn Sour - One Trick Pony [Cassette] Staighre £10
----------
*SOLD OUT* Bordreuil / Rowden - Hollow [Cassette] No Rent Records £4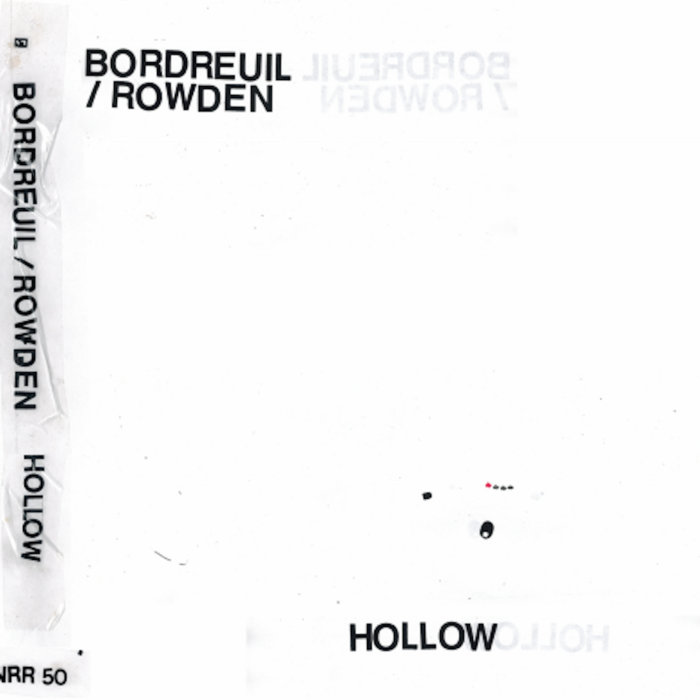 ----------
*SOLD OUT* Kuupuu - Yökehrä [Vinyl LP] Dekorder £14
Noisy weirdo folk by one of Finlands finest, totally wonderful record
----------
*SOLD OUT* Idea Fire Company - The Island of Taste [CD] Fördämning Arkiv £6
----------
*SOLD OUT* Territorial Gusset - Le Crepe Piss [Cassette] Research Labatories £4
----------
*SOLD OUT* IT009: Malvern Brume - Gaps in the persistent hiss [Mini CD] £6
----------
*SOLD OUT* Thomas La Roche & Cody Brant - Conditioned Response [CDr] Research Labatories £6 *PREORDER*
----------
*SOLD OUT* IT003: Malvern Brume - Exhaust Trails [CASSETTE] £5 *ONE COPY LEFT*
----------
*SOLD OUT* Andy Heck Boyd - Dreams [Cassette] Research Labatories £6 *PREORDER*
----------
*SOLD OUT* Andy Heck Boyd - Tape [CDr] Research Labatories £6 *PREORDER*
----------
*SOLD OUT* IT008: Lone Capture Library - All Natures Most Mundane Materials [CD] £8
----------
*SOLD OUT* IT006: The Sprigs - Before I Glare Up At The Sun Through The Top Soil [CD] £8
----------
*SOLD OUT* IT004: Various Artists - I Don't Want To Be Dug Up From The Wet Earth Anymore [CD] £8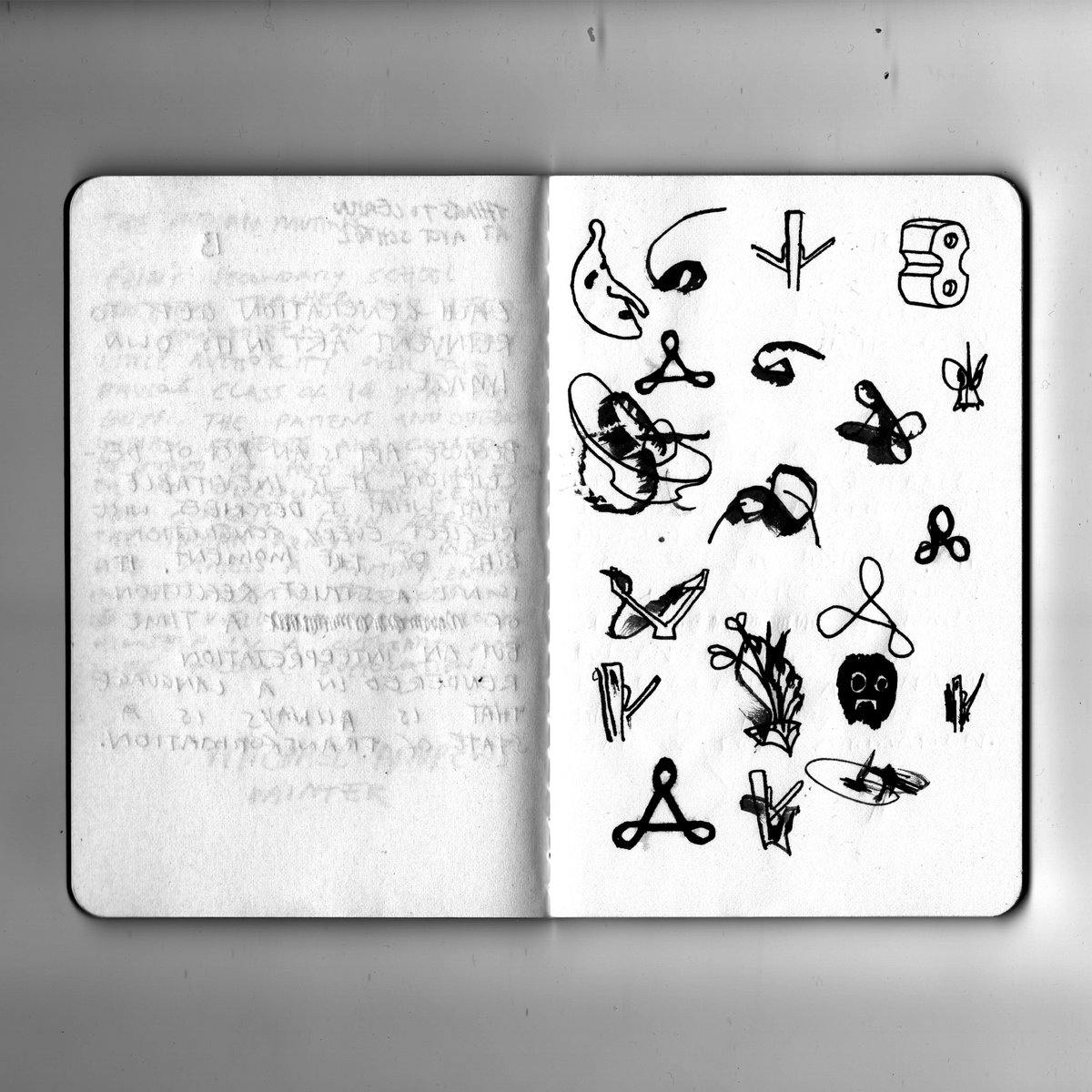 ----------
*SOLD OUT* IT001: Threshing Floor - Pinfin [CASSETTE] £5